We had the good fortune of connecting with Marion Sealy and we've shared our conversation below.
Hi Marion, we'd love to hear about how you approach risk and risk-taking
Taking risks means trying something new with the possibility of failure. You may fall down, pull yourself up by the proverbial bootstraps, and have to try something else, but you'll never know what might work out if you don't try. I think of risk as an experience where I'm making myself vulnerable, and by doing so I'm opening myself up to the opportunity to achieve something greater. Many of us have been raised to believe that being vulnerable is being weak, but comfort never leads to growth. According to #1 New York Times bestselling author Dr. Brené Brown, "The ability to embrace vulnerability emerged as a prerequisite for all of the daring leadership behaviors. If we can't handle uncertainty, risk, and emotional exposure in a way that aligns with our values and furthers our organizational goals, we can't lead." It takes a massive amount of courage to commit ones valuable energy, time, and resources when we can't control the outcome. I've personally fallen down and started over plenty of times – allowing myself to be vulnerable to judgment, and failure in the process, but each time has lead me closer to finding myself and my true calling.
Every step of my journey has involved risk tasking to some degree. Beginning with my first career as a model. As a person whose career was entirely based on physical appearance, my self-esteem was at risk nearly every day. To my younger self, being rejected by potential clients meant that I wasn't good enough, or pretty enough, or skinny enough. With age and a healthier perspective I realized that it really just meant that I wasn't the right fit for that particular job, and that rejection isn't necessarily personal. I had the chance to travel to work in different fashion markets, which I loved, but there was always a risk that I might not make any money, or new friends, and that I might face a lot of rejection. But ultimately, that is what I had to do to see what might come of my career. To this day, I still think that was the best education I ever received. I learned so many real-life skills during that time, how to fend for myself and adapt to new environments. Plus, everyday was different on the job. I never got too comfortable because I was oftentimes working with new people with different expectations. I found that sense of unknowing exhilarating and it manifested as a great sense of adventure within me. I wouldn't be who I am today without those formative experiences and I'm forever grateful for them. That sense of wonder fed my soul and made me feel alive. I knew I wanted to share it with the world somehow.
After modeling for 10 years and completing my undergraduate degree, I began to contemplate what I really wanted to do with my life. It was then I made the decision to go back to school and study Fashion Design at Parsons in Manhattan. At that point I was certain that I didn't want to be stuck in one place, and that the only way I would be successful was if I was truly passionate about my career. I reasoned the best way to have that freedom was to eventually start my own business one day. Specifically, I wanted to start a swimwear line – it was a career path that blended together my love for travel with my knowledge of the fashion world. I had to complete the two-year AAS Fashion Design program in one year, because paying for two years was not option for me. Finishing that program in such a short amount of time was a huge risk, considering I almost dropped out the first week and shed a lot of tears, but somehow managed to pull through after many sleepless nights and therapy sessions with my friends. Ps. I do not recommend cramming a two-year program into one year.
While I was working at my first fashion design job in New York City I started a travel blog on the side. I felt that I needed to garner a following and create a brand-image if I was going to start a business one day. I wrote about all the different places I had been, where to stay, and what to do there. I also wrote about my life, fitness and anything that piqued my interest. I often stayed up all night writing and designing my website. I loved taking pictures and creating an aesthetic. It was a way to express myself creatively. My intention was to create an escape for my readers just as much as it was an escape for myself. In the past, I had to use social media to market myself as a model, which felt awkward at first, but posting photos of myself playing a character that wasn't really me was a whole different beast than when I was being myself. Exposing my heart and soul on a blog for the world to see gave me severe anxiety every time I posted. So much so, that in a moment of weakness I erased the entire blog that I had worked so hard on. I regret it now because with a few more years of experience I now realize people don't judge others as harshly as they judge themselves. It is better to put your true self out there and be judged for it than to try to please everyone and never genuinely relate to anyone.
Eventually, I went on to co-found a swimwear brand, which was the riskiest move of all, but also the most life changing. I guess the most uncomfortable learning is sometimes the most powerful. On the positive side, I gained a great amount of confidence and experience by accomplishing something that for years seemed insurmountable for me. I also lost a lot in the process along with two years of putting my blood, sweat and tears into something that didn't work out. Only about a year after launching the brand, the world was turned upside down by the Covid-19 pandemic, and the demand for swimwear became close to non-existent. To dissolve the company was a tough decision to make, but ultimately I knew in my heart of hearts that it was time to move on for multiple reasons. I had moved out of New York City and back to my hometown of Houston, TX to reconvene and do some soul-searching. That's when I took another risk and decided to reach out to a travel agency called River Oaks Travel.
Let's imagine: it's the height of the pandemic and you tell everyone you want to become an independent travel advisor. My friends and family thought I had gone crazy. But I knew that this was a great time to learn the ropes and when travel would inevitably return, there would be a huge rush and a demand for advisors with expertise relating to entry requirements and Covid-19 protocols.
As big of a risk as that was, I really didn't have anything to lose. I know that travel is here to stay. It's changed a lot, but people will never lose that curiosity to go out and explore the world. If anything, I think wanderlust is only becoming stronger with the growth of social media. Some argue that there's a dwindling need for travel advisors when there are sites like Expedia. The difference between booking hotels through an advisor, and booking through Expedia is that you're getting personalized recommendations, undivided attention, and fabulous deals with an advisor. We oftentimes have personal relationships with hotel managers who will go out of their way to ensure our clients have a great stay.
My mission has become clearer with each opportunity I've had, risk that I've taken, and failure that I've experienced. I know now that what I want to do is so much more than booking trips for people. I really want to help people live their lives to the fullest and experience some of the most wonderful things that the world has to offer. Inversely, travelers can give back to the world by supporting the communities that rely heavily on tourism. I'm also really enjoying creating travel related content for social media and inspiring others to get out there and live – responsibly, of course.


Can you open up a bit about your work and career? We're big fans and we'd love for our community to learn more about your work.
I'm an independent Luxury Travel Advisor affiliated with River Oaks Travel, which means I'm essentially a small business owner. My niche is in luxury travel, but I handle all kinds of travel requests from sourcing hotels and villas, to planning in-depth itineraries, to chartering planes and boats. My job is to help coordinate anything travel related, and to make sure the experience is spectacular. I have always been passionate about exploring the world and have been fortunate to have traveled extensively. Now creating special travel experiences for my clients has become a great passion of mine as well.
Entering into the travel industry during the pandemic has certainly been a challenge, but it has been a great time to learn, and to expand on my marketing efforts. I've learned to have patience and to take things one day at a time, and to focus on doing the best that I can with what I have right now. With the world opening back up, there is a growing demand for travel and for travel advisors who can help guide their clients through the ever-changing COVID-19 protocols. I have some great ideas for my clients who want to travel during these uncertain times, and I can help make the process as smooth as possible.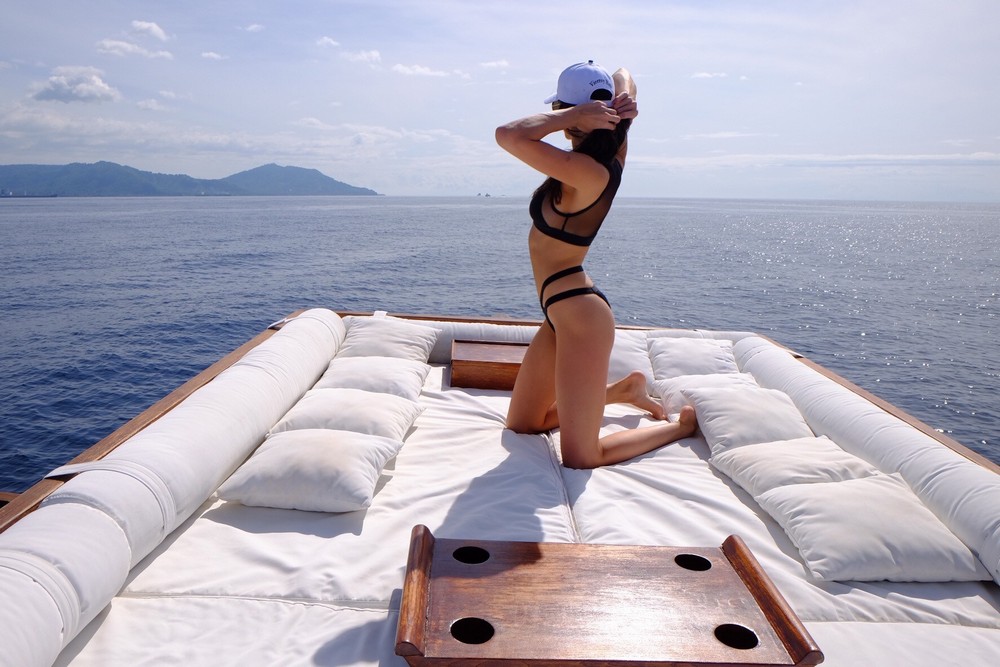 Let's say your best friend was visiting the area and you wanted to show them the best time ever. Where would you take them? Give us a little itinerary – say it was a week long trip, where would you eat, drink, visit, hang out, etc.
At the moment I'm based in Houston, so I'll give you a little itinerary for my ideal day in my hometown. I would take my best friend to Common Bond in the morning for coffee and a pastry, then we would take a walk around Rice University. We would stop at the James Turrell Skyspace installation on campus, and then head to the Museum of Fine Arts. Afterwards, we would stop at Tiny Boxwoods for lunch in their garden, and maybe trickle into the garden shop, and boutiques nearby. Later, we would head to Trellis Spa to relax by the pool and use the steam room, maybe even treat ourselves to a massage. For dinner I would take them to Armando's for some quality Tex-Mex and a lively scene. Afterwards, we would head to La Colombe d'Or for a night cap. Other places they couldn't miss would include Rosie Cannonball for dinner one night, Ume sushi, Turner's for another dinner, Bayou bend to walk around the gardens, POST Houston, and The Menil which is an incredible little art museum.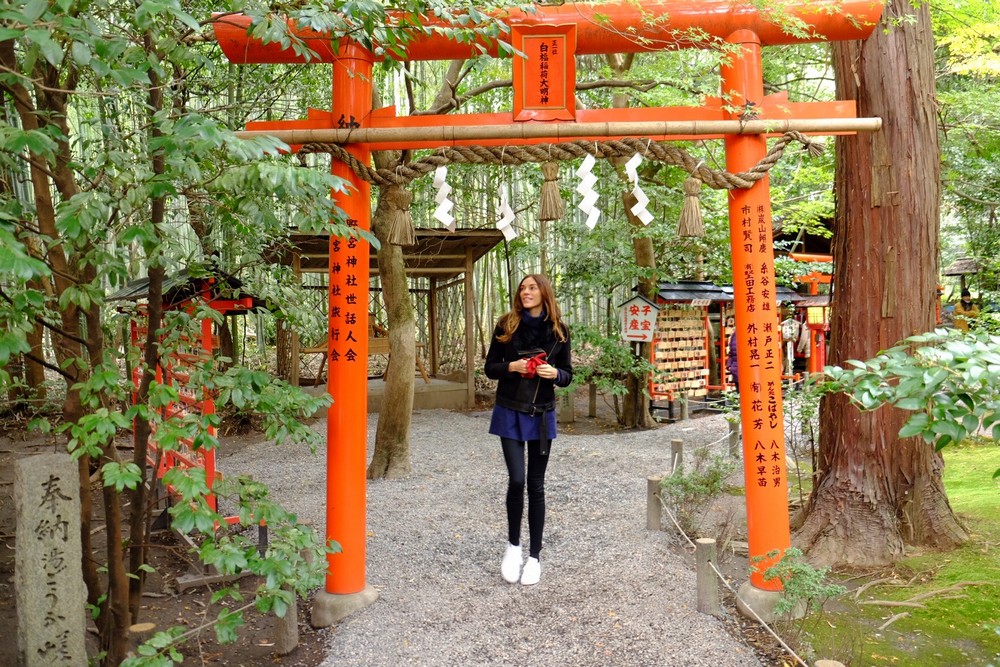 Who else deserves some credit and recognition?
I can't pinpoint one exact source, but certainly my family who has been my biggest support throughout my journey, my friends who have built up my confidence when I needed it, some of the men I have dated who were great mentors to me, the books Unlimited Power and Awaken the Giant Within by Tony Robbins were the first books I read that really changed my whole perspective and made me realize that I am capable of anything I put my mind to. I also owe it to my life coach, Jenn Visser, for getting me back on track at a time when I felt completely lost. There's so many others, but those are the first ones that came to mind.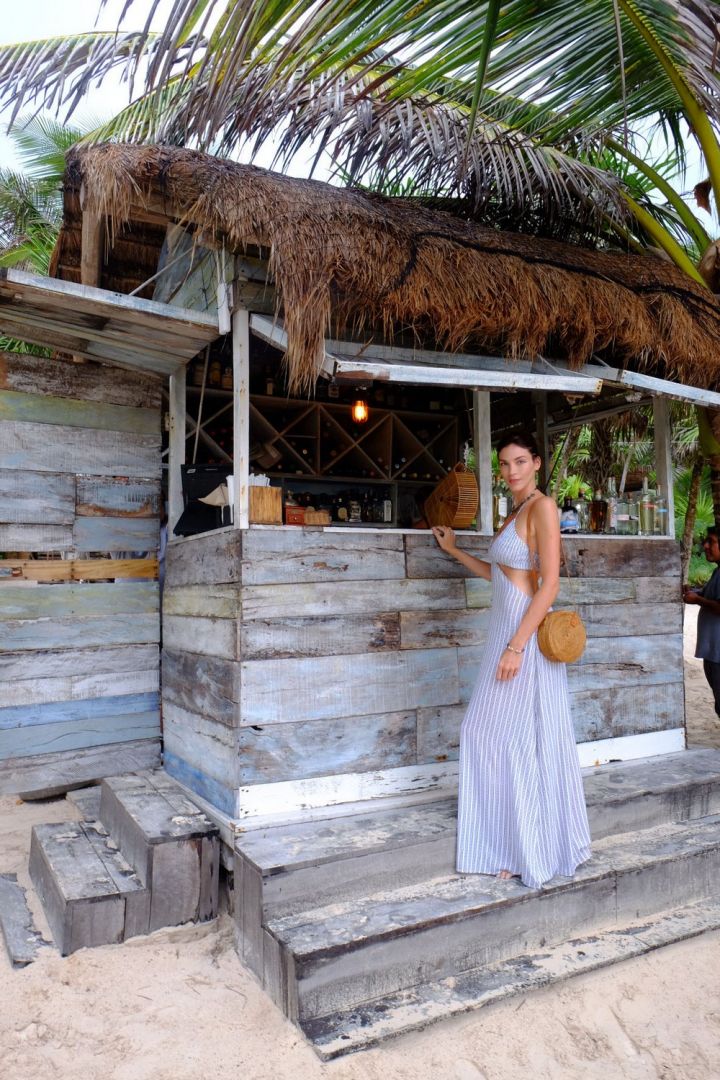 Instagram: coteacostatravel
Image Credits
Leah Walker Wilson
Nominate Someone:
 ShoutoutArizona is built on recommendations and shoutouts from the community; it's how we uncover hidden gems, so if you or someone you know deserves recognition please let us know 
here.