Meet Tauni Beckmann | Founder of ShadeOutDM & head of KC's Kruisers loaner pup wheelchair program
We had the good fortune of connecting with Tauni Beckmann and we've shared our conversation below.
Hi Tauni, is your business focused on helping the community? If so, how?
We are a newly formed 501c3 (been on this mission personally since 2015 with my own Corgi) with the main focus to raise awareness about the Canine version of ALS called "DM" Degenerative Myelopathy.
Degenerative Myelopathy, frequently referred to as DM, is the canine version of ALS (Lou Gehrig's disease). This debilitating, progressive, and fatal disease is caused by a degeneration of the myelin sheath of the spinal cord. Typical age of onset is between 8 – 14 years of age (though some breeds may develop the symptoms even sooner). Typically progression of the disease starts with a loss of coordination in one hind leg. You may notice your dog "wobbling" as he walks, the middle nails on one hind paw scraping or wearing unevenly, knuckling of that paw, and loss of proprioception, but no pain will be present. Over time, these symptoms worsen, and results in paralysis of both hind legs. As the disease progresses, your dog may experience urinary and/or bowel incontinence. If the dog lives with this disease long enough, it will result in paralysis of torso and front legs, and at end stage can cause widespread organ failure and respiratory failure.
DM FACTS:
It is VERY common in over 100 breeds such as Pembroke Welsh Corgis, Boxers, German Shepherds, Pugs, Bernese Mountain Dogs, Chesapeake Bay Retrievers, Great Pyrenees, Kerry Blue Terriers, Rhodesian Ridgebacks, etc.
It is OFTEN misdiagnosed! Many vets have not personally seen DM, and many of the symptoms are similar to disc or other spinal injuries.
DM is a 100% preventable disease! Using good breeding practices which include genetic testing for DM, and only breeding your quality "Carrier" dogs to a DM "Clear" dog can slowly eradicate the DM gene from the bloodlines, ensuring future generations of healthy dogs.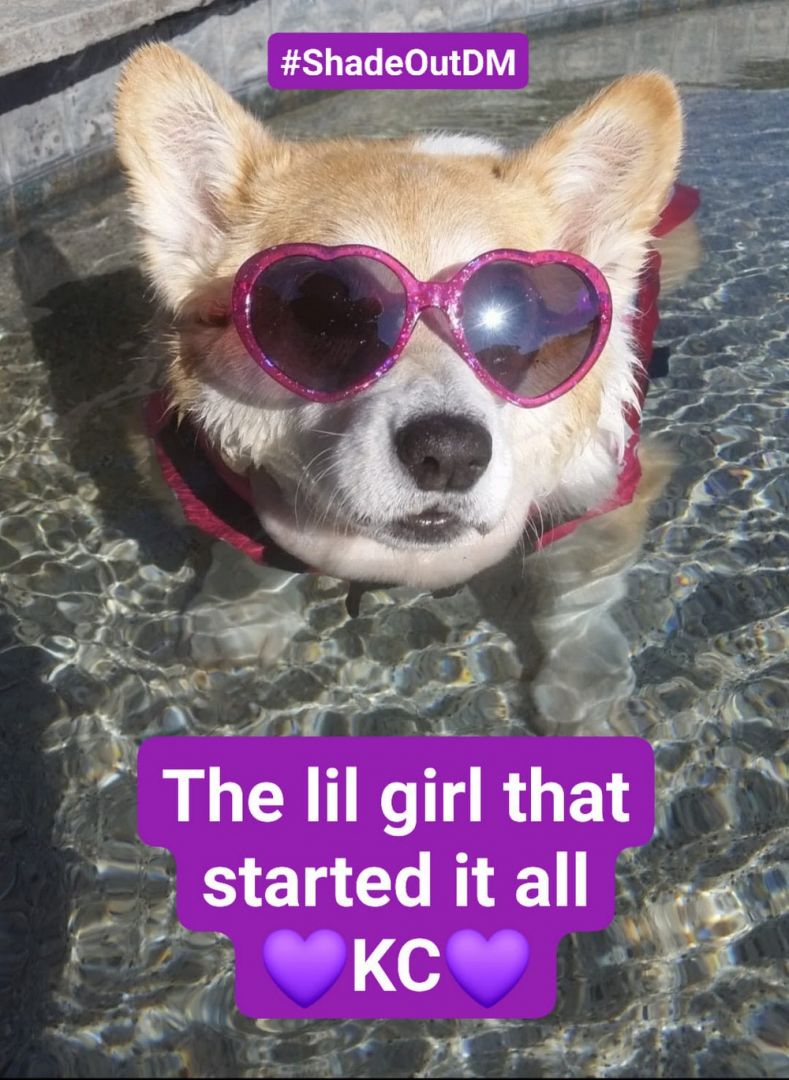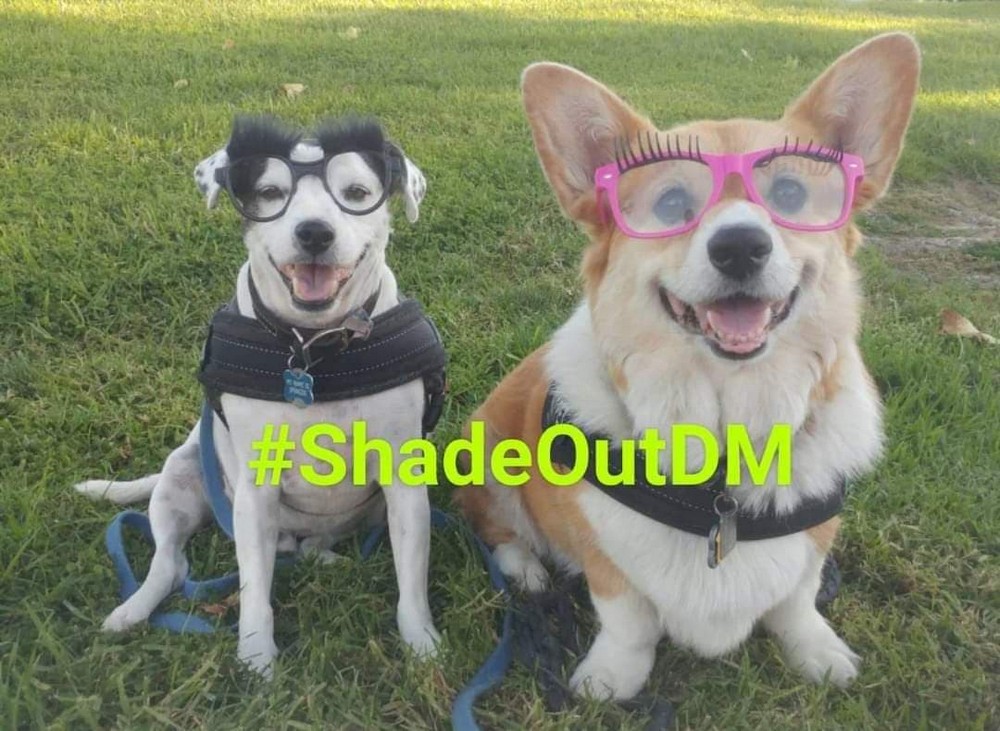 Alright, so let's move onto what keeps you busy professionally?
Well, this is a bit different than I'm sure you are used to… I'm a horse trainer & Equine Appraiser by profession and have had corgis as companions for over 30 years but when my pup developed this disease, I had NEVER heard of it (nor had any of the vets or chiropractors that I had taken her to when trying to figure out what was going wrong) … After 5 vets and 3 chiropractors, we finally found a vet that could identify what she was being challenged with and he was fantastic in taking the "DM journey". "KC the corgi" rode her wheels for about 3 years and Dr. Ryan Lorber was instrumental in helping us! Just like people, Handicapped pups are often faced with a lot of challenges that go along with being handicapped (i.e. Urinary Tract Infections, pressure sores, dietary issues, etc. so a knowledgeable & caring vet is key in taking this journey!
Before we knew it was Degenerative Myelopathy, one of my lesson kids suggested we start a Facebook group so they could keep up with how KC was doing, in no time at all her FB group had over 5k followers and more & more people were reaching out saying that their pups were also struggling with DM or they knew of a pup that was having similar symptoms. It was then, that KC became the pioneer corgi in leading a mission to raise awareness about DM aka the Canine version of ALS! To help "fend off" this horrid disease, KC did hydrotherapy 2-3 x's per week (thanks to Bandit's Bandaid, a non-profit organization that helped us find Dr. Lorber and get into Physical Therapy) but with DM there is NO CURE and while the hydrotherapy helped keep her heart & lungs strong, it became clear that she wasn't going to "get better". This is where we were told "KC had graduated" from PT because they didn't see any improvement… (a far too common misunderstanding in my opinion) where PT is misunderstood as a Rehabilitation Plan but for many diseases should be entertained as a "Maintenance Plan". Just like with people, exercise is so very important to keep going & without it the "domino affect" snowballs into a downward spiral quickly challenging the quality of life. KC loved to SWIM and in the water was the only place she truly wasn't handicapped! So, we found a local pool that we were lucky enough to be able to rent by the hour 2-3 x's weekly and we did our own PT Maintenance plan which she LOVED! One day, while she was swimming, I put my sunglasses on her & clicked a quick picture and her "FB friends" went wild! Next thing we knew, people were mailing us "sunnies" from all over the world so just about every swim session KC would take a pic with a different pair of "sunnies" and she loved it (of course it was the treat that followed the pic) but KC was always a very social girl that loved getting the "oh how cute" reaction from people whenever we were out (she got a lot of that in her wheels too & ATE IT UP!)
Once KC "crossed the rainbow bridge" people immediately encouraged us to continue our mission to raise awareness about this horrific disease & it was one fellow corgi friend (who has taken the DM journey 3 times herself now) that suggested we call it "Shade Out DM" (referencing KC's shades/sunnies). So, THAT is how #ShadeOutDM was born. Because of one very determined (and persistent) corgi, we continue to Raise Awareness about DM as well as we also run a loaner cart program called KC's Kruisers where we loan wheelchairs to pups in need of ANY breed.
Obviously, this wasn't something that we had planned at all… I already volunteer for Pony Club as the Southern California Regional Supervisor for the United States Pony Club in my "free time" (haha) but my dogs are my life! I have sat on the boards of many Non-Profit organizations over the years as my contribution to the equestrian world and other community support, but it was never on my "radar" to be taking this path…
Now that we've been doing this for a while, the need is extremely obvious! Far TOO MANY pups and their pawrents are facing this disease and there is clearly a lack of experienced help across the world. In 2018 we were invited to several large corgi events where we set up a #ShadeOutDM Awareness booth to educate the public. That then led to other large all breed pet events and we hear over & over "Oh my friend had a pup that had that" etc… We've learned that we weren't the only ones that had difficulty finding a vet with DM knowledge so, In 2020, just before the COVID shutdown, we were invited to do a #ShadeOutDM booth at the Western Veterinary Conference in Las Vegas where over 12k vets, neurologists, vet techs, vet students, etc attended and surprisingly we were welcomed with open arms by several vets and neurologists that DO have DM experience and have to diagnose this horrific disease daily, being extremely grateful that we are a support group. We were told "what a relief to know that you guys have given us somewhere to point our clients to when we have to deliver this awful news" and so many other jaw dropping words of encouragement.
One thing about DM that you don't hear much about is that it IS 100% PREVENTABLE!!! The way to PREVENT it is to do health testing prior to breeding (and making well educated choices of course). But far too often people simply don't know! So, our mission is to put the message our far and wide that we CAN BREED OUT this disease! As an example, right now, 63% of the corgi population currently carry the "At-Risk" gene(s) so it is imperative that we educate people! Whether its corgis or another breed, it affects over 100 breeds of dogs right now and now it's not limited to purebreds anymore, now it's showing up in mix breeds too, so we MUST get the word out and give people the education NOW in hopes that the next generation might have a chance to eradicate DM down the road.
In an effort to take our mission to the next level, we also began an Annual Awareness Race called "RACE at Your Own PACE to #ShadeOutDM" in 2019 that was both in person in Texas and virtual to help us raise DM Awareness. Then the COVID shutdown happened but we proceeded with the VIRTUAL only version in 2020 and believe it or not, it was even larger! 2021 RACE at Your Own PACE to #ShadeOutDM was also virtual, and we extended it to a whole week long! (That is a whole week of people posting on social media which lead to WAY more DM AWARENESS)… so we are finding that while it was fun to have a large physical RACE, not everyone can attend in person anyways and for our mission, frankly, its best delivered virtually as DM IS a worldwide problem so we will continue to always have a virtual RACE even if we do get to do it in person again. Our next RACE is scheduled for October 3-9, 2022. Join a DM Warrior Team & show your support (you don't have to know the DM Warrior to join) or get your company to start a team in the corporate category & help us #ShadeOutDM!
But, lastly, thank you for this opportunity to share about how #ShadeOutDM came about & yes, this past year, Shade Out DM Foundation Inc. was founded and granted 501c3 status by the IRS effective June 30, 2021.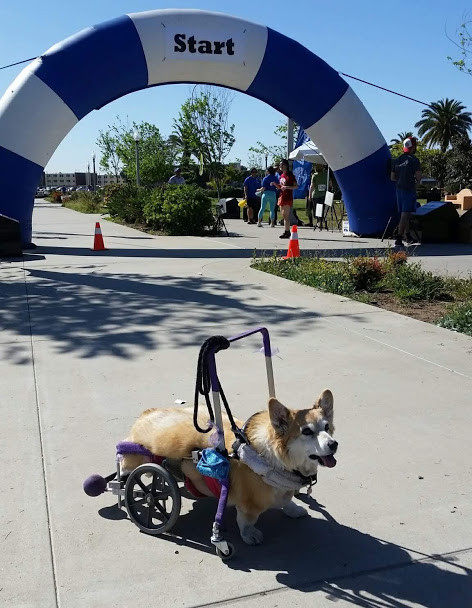 Let's say your best friend was visiting the area and you wanted to show them the best time ever. Where would you take them? Give us a little itinerary – say it was a week long trip, where would you eat, drink, visit, hang out, etc.
Being from California but getting to be THAT friend that has been invited to come to Arizona to do #ShadeOutDM awareness booth at the amazing AZCCR – Arizona Cactus Corgi Rescue Howliday Events several different times now, we are ALWAYS sure to hit up Whataburger! And so far our favorite park is Rio Vista Recreation Center in Peoria, AZ!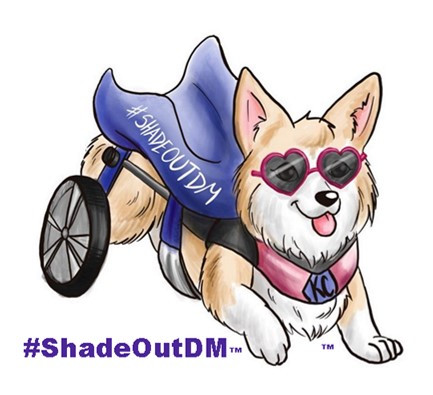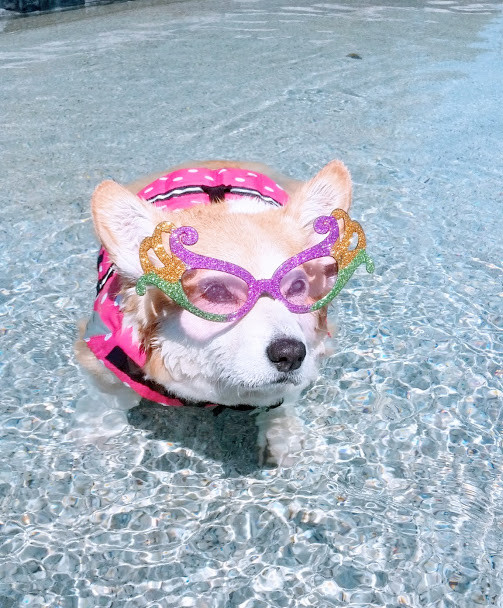 The Shoutout series is all about recognizing that our success and where we are in life is at least somewhat thanks to the efforts, support, mentorship, love and encouragement of others. So is there someone that you want to dedicate your shoutout to?
KC the Corgi, Corgi Town USA, and so very many other brave warrior pups that have been forced to take this horrific journey.
Website: www.shadeoutdm.org
Instagram: https://www.instagram.com/shadeoutdm/
Twitter: https://twitter.com/shadeoutdm @shadeoutdm
Facebook: https://www.facebook.com/groups/shadeoutdm.org
Youtube: https://www.youtube.com/channel/UCbl8oivJCcaR69QCv8djMHQ
Other: Facebook Page: https://www.facebook.com/ShadeOutDM/ Facebook Member Group: https://www.facebook.com/groups/shadeoutdm.org Facebook Awareness Campaign Group: https://www.facebook.com/groups/1021702627988679 TikTok: https://www.tiktok.com/@shadeoutdm @shadeoutdm Website: www.shadeoutdm.org Email: info@shadeoutdm.com or shadeoutdm@gmail.com Registration Link to THIS years 2022 RACE to ShadeOutDM:  https://runsignup.com/Race/CA/yourcity/RaceAtYourOwnPacetoShadeOutDM
Image Credits
Angel KC the corgi, her "puppy" Spenser the JRT & Layla the Corgi
Nominate Someone:
 ShoutoutArizona is built on recommendations and shoutouts from the community; it's how we uncover hidden gems, so if you or someone you know deserves recognition please let us know 
here.